Enterprise Rent-A-Car
Grab yourself a superb Enterprise car rental deal with EnjoyTravel.com
A great value and trusted partner.
Save a huge amount of money on car hire
Exclusive deals you won't find elsewhere
Find the best deal and book online


Enterprise - Affordable, well-established and historic, worldwide car hire, with amazing low prices across Australia
Enterprise is one of the leading car hire brands on the worldwide market and in Australia alongside its other brands such as Alamo and National. Founded in 1957 in the USA their franchise model is now one of the biggest in the world and is know for quality car rental.
Enterprise Australia shares 27 different locations across the country where customers can find a professional service in various downtown and airport offices. As a market leader and flagship brand Enterprise offers on-site collection with a desk in each terminal. This makes Enterprise car rental in Australia one of the top choices for customers when renting car.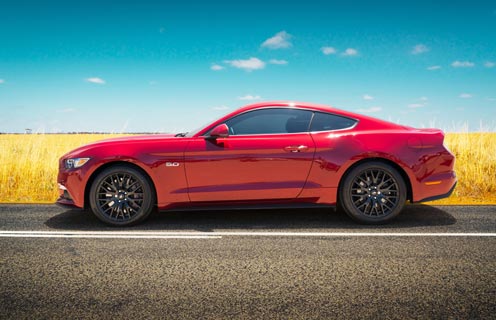 Offering a vast range of rental cars Enterprise is one of the first choices when car rentals are needed by domestic customers as well as international travellers visiting Australia and renting a car to explore. If it is a mini car for short trips or a more spacious family car that is needed the choice that is offered caters for all rental needs.
Enterprise have a professional service and also keeps a competitive pricing strategy allows customers to not only get a great deal but also get the quality of service and vehicle they require when renting a car in Australia.
Why book Enterprise Australia Car Hire with EnjoyTravel.com?
If you're tempted to choose Enterprise the next time you're comparing car rental deals with Enjoy Travel, here are some more reasons it might be the right move:
Award winning and top rated international brand.
Part of a huge group that have thousands of worldwide locations
Recognised brand since 1957
Fleet in pristine condition and thoroughly cleaned and disinfected between rentals
High-quality, great service and highly rated
Excellent levels of customer service in all locations
If you are a quality focused car hire customer, looking for convenience, through a reputabe, international car hire brand, you can trust Enterprise to deliver an outstanding rental.
FAQs about car hire with Enterprise
Most frequently asked questions about hiring a car with Enterprise
The average price of car hire in Australia with Enterprise in the last 12 months was $37.80.
The cheapest car we recorded in the last 12 months was just $15.66 per day. But take note, this isn't normal and you can generally expect to pay double this.
No, quite the opposite, global cuts in the production of cars during Covid has forced up the price of rental cars across the globe.
the most popular is a Hyundai i20, followed in order by; Kia Rio, Mitsubishi ASX, Hyundai Accent, and then Mitsubishi Outlander. The Kia Cerato, Subaru Forester and Mitsubishi Mirage follow on.
Enterprise first started in 1957 in the USA.
Enterprise Holdings is the owner of both Alamo and Enterprise, but they remain separate brands normally with their own separate desks and cars at airports.